Enter details
Payment
Complete!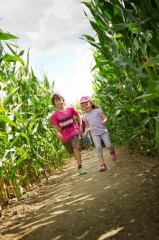 Maize Maze Tickets
These tickets are open tickets and are not dated - You can use them between 14th July - 5th September. Your Online Booking for Maze Tickets need to be exchanged on arrival at the Maze Entrance Kiosk using the right hand fast track till a voucher at the Maze entrance kiosk. Online tickets should be purchased by midnight prior to your visit to enable us to verify your purchase - alternatively you can just turn up on the day and purchase tickets at our Maze Kiosk
(Terms & Conditions apply to all tickets please read thoroughly and make sure your group understands them if you are not accompanying them)
Sorry, no tickets are currently on sale.
Your Basket
Item
Price
Qty
Subtotal
There are no items currently in your basket

Total

£0.00